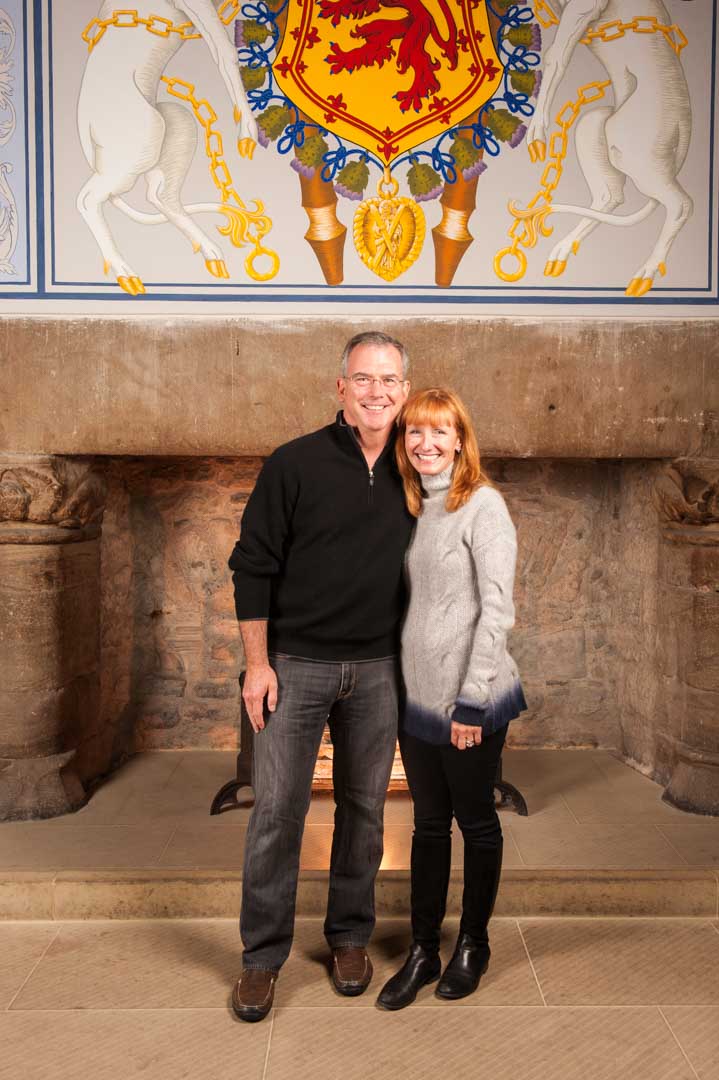 My set up in the Kings outer chamber at Stirling Castle. Bowens softbox, brolly and mains heads to facilitate flash cycling times. Also a flash just in front of the fire with an orange gel to light the fireplace.
I had 120 couple portraits to do in an hour. Much planning and a pre event visit to assess the space. You can see the queue system devised to 'hold' guests until time. Just two shots were allowed for each couple so very little time to get them into a reasonable pose. I had to deliver prints the next day to their Edinburgh hotel.
One of the shots below. It was a shame to have to crop the mural above the fireplace but on trial shots the couples looked far too small and the mural too dominant
All went brilliantly!
(Nikon D3.  ISO 400, F8, 1/125)